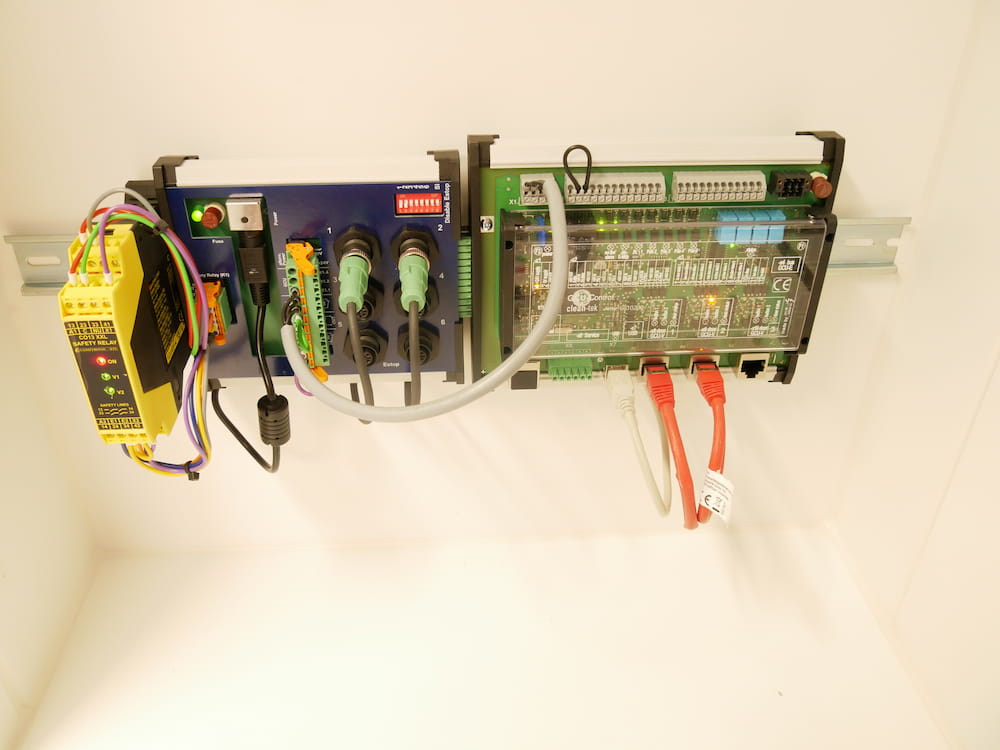 Lock control GCU-Master 3
For mutual interlocking of up to three doors in an interlock matrix. The configuration is done ex works. The interlock control allows:
Setting of the interlocking type: active/passive per interlock door
Setting of the recovery times per door
Door status query (e.g. for GLT)
Alarm signalling contact (configurable)
Configuration of 5 additional external contacts (e.g. discretion circuit, Open All, etc.)
Colour configuration of the traffic light display (RGB)
The interlock control unit is connected to a terminal box to which peripheral devices can be connected separately. Electrical connection: 24 V DC or 230 V AC via power supply unit to Schuko socket (DE). Supply cable and connection on site.
Interlock control unit GCU Slave +3
GCU extension module for interlock control GCU Master: Allows the locking of three additional doors.
Interlock function GCU, swing doors: The interlock function for swing doors in escape & rescue routes.
Interlock function GCU, high-speed door / sliding door: Lock function for high-speed door
Sluice control, emergency stop module Master 6: Emergency stop module for interlock control
This module is required to reliably and safely switch off the interlock function. The emergency stop module can be used to de-energise up to 6 interlock doors. The number can be increased with an extension module.
Interlock control, emergency stop module, slave +6
Extension module for the "emergency stop master". With this extension module, a further 6 doors can be switched off by emergency stop.
---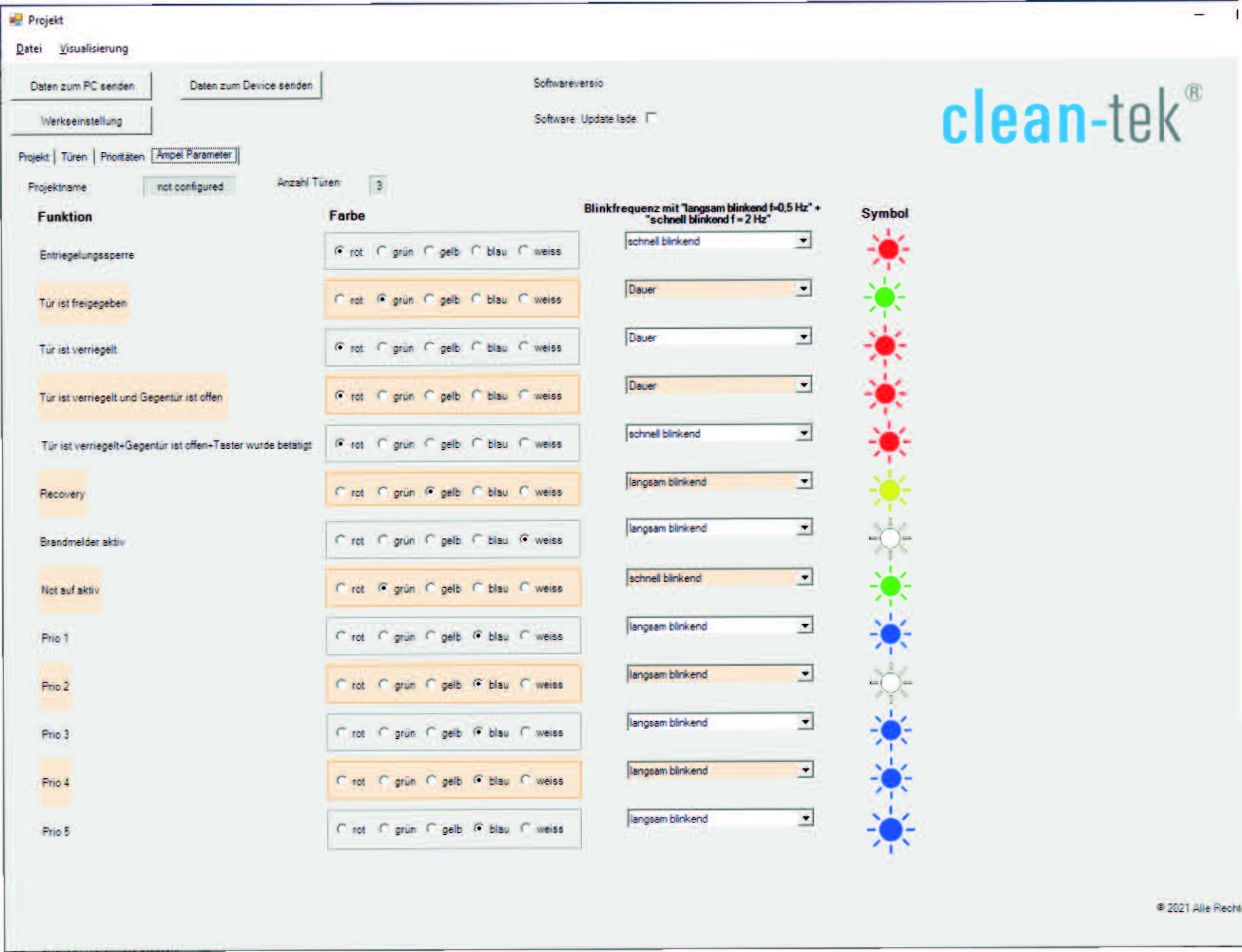 The airlock control system and the emergency stop module are installed in a control cabinet that can be placed anywhere, even outside the cleanroom. From there, the cables are laid for each airlock door. The airlock control system is configured and labelled at the factory according to the agreed conditions. An initial function test is also carried out at the factory. The installation is carried out on site with a simple, confusion-proof plug system. Commissioning is carried out and recorded by the tradesman using a test device.
---